A few words about us
Let us introduce ourselves
Talent Search Haus is a boutique executive search and consulting firm with a history of anchoring talent across C-Suite, Board and specialist roles within the financial services and not-for-profit sectors. Using an established fusion of assessment, research, experience, networks and instinct, allows us to place the right people in the right roles consistently.
We look to a long horizon and foster relationships which is reflected in our strong repeat client base. As some roles can be challenging to find the right combination of skill, experience and fit, we also see the importance of understanding the attributes, competencies and motivation of people under consideration for roles. We are committed to both client and individual needs to deliver distinctive and meaningful solutions.
Delivering the best outcomes for your assignment or project needs sometimes requires additional expertise to support an incoming executive. We collaborate with several experts in their chosen field to ensure you get access to the most skilled team to deliver integrated and sustainable solutions.
A look at diversity and inclusion
We have a track record of successfully appointing over 1550 talented people over the years. Still, we also see a need to support organisations hiring Board and C-Suite with a razor-like focus on diversity of thought. While there are many underrepresented groups, right now, we look at diversity appointments through gender, ethnicity and age lens.
While the business case for diversity and inclusion is well documented, it makes sense to have diversity of thought in your Boardrooms and C-Suite. Treating differences as a source of knowledge and connection lays the groundwork for companies to meet the needs of their investors, customers and employees.
We are genuinely committed to delivering sustainable human capital solutions so, in an appropriate situation, we will introduce you to our vetted and well-researched partners who are expert in their field across leadership and development coaching at scale, career transition and unconscious bias consulting.
We minimise risk in the hiring process
We know the markets we operate in extremely well
We represent you in the market as an extension of your business
We find talent with an unbiased lens
Our team is invested in partnering with all stakeholders of an assignment whether that be executive search, assessment, market intelligence projects or business introductions
We make it our business to consult meaningfully by using data, qualitative research and grasping the nuances of your needs, unearth the best talent and deliver sustainable outcomes for your organisation. Standing by our values of Trust, Respect and Integrity, we ensure transparency and collaboration. Because we consistently represent all parties authentically, our assessment reports and appointments make sense, have longevity and are built on mutual coherence.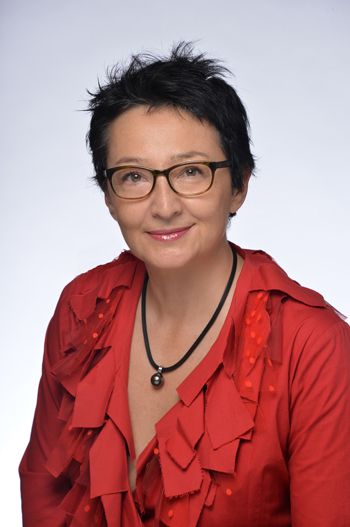 Talent Search Haus
Sharon Mackie Goh
MANAGING PARTNER
Joining the company in Melbourne, Sharon moved to Sydney to take up the position of Director before becoming Managing Partner. With over 30 years in executive talent acquisition, Sharon is also involved in startups and partnerships that focus on benefiting organisations and employees through the delivery of human capital services. These include leadership and development, career transition and unconscious bias coaching.
"Diverting some of my time to a few startups only expanded my knowledge on supporting and shifting aspects of human capital behaviour, but it also exposed me to agile working, technology development and the investment community which I thoroughly enjoyed".
Sharon has since returned to talent acquisition search full time and works with partners to deliver other services.
Sharon's equal focus on candidates and clients as well as the sum of her skill have consolidated her strong client base and earned her enduring respect within the industry.
Working with clients across the financial services, general industry and not-for-profit sector, she enjoys taking on challenging and difficult assignments, team acquisitions as well as thoughtful individual appointments.
As well as working with several Boards, Sharon has acted as the Global Practice Leader – Financial Services for, the internationally prominent IRC Global Executive Search Partners and been an expert witness for companies and individuals involved in dispute.
Connect with Sharon: sharon@talentsearchhaus.com
Talent Search Haus
Talent Search Haus provides considered human capital connections throughout the financial services, general industry and not-for-profit sectors.
We use comprehensive consultation and extensive research to deliver considered and consistent talent solutions for your organisation.
Click to add your own text here
Click to add your own text here
Click to add your own text here
Click to add your own text here
Talent Search Haus has successfully realised assignments for a long list of global and domestic firms across the financial services, general industry and not-for-profit sectors.
Committed in our purpose, we access and place world-class talent in positions that will support and accelerate your business goals with sustainable results and a strong repeat client base that speaks for itself.
Consulting Projects
Executive Assessment, Foreign Bank
Expert witness for a Bank in FICC
Board Review & Assessments
Review of Alernative Fund Managers in Australia
Mapping and analysis of gender diversity in the Australian financial services sector
Overview of FICC sales capability in the Australian market
Corporate & Investment banking
Fixed Income, Currency & Commodities
Funds Management and Superannuation Funds
PHONE:
+61 2 9221 7738
FIND US: 
Level 14, 5 Martin Place, Sydney, NSW 2000 Australia
Level 3, 100 Harris Street, Pyrmont, NSW 2009 Australia